Riccardo Gori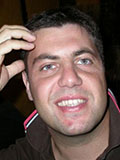 Statement of interest:
IPv6
Internet of Things
Connect
Biography:
Riccardo is an Internet enthusiast and networking expert with almost 20 years of experience in IP protocol and internet solutions. He loves new technologies and changes that make life easier and smarter than ever. He is currently working as CTO in Wirem, a small ISP based in Italy, and actively participates in training and education collaborating with Bologna University and Techne, a local training center for new technologies in his area in Italy. Riccardo IT skills were born in late 1992 when a friend showed him a strange operative system called GNU/Linux and a few days later he met his favourite editor, called "vi". In 2002, for his degree, he turned on his first internet-controlled fan and an internet-aware light, opening his own path to the Internet of Things. Nowadays, he believes that every innovation must have a real benefit to become a breaking technology and he wants to help the community to find the benefit of having the new internet reach everyone with the spread of IPv6.
---
Mike Hughes
About not being in Bucharest:
Hello everyone at RIPE 71. Sorry that I can't be there in person in Bucharest, this is largely due to work commitments that are keeping me firmly in London this week. I am keeping an eye on things via the webcast and hope you enjoy the content and have a great week.
While I've already served one term on the PC, I feel that my work here is not yet done, and ask you to give me your trust and support for second term serving our community.
I hope to see you in Copenhagen next Spring!
Biography:
Mike currently works as a Network Architect at Limelight Networks, a Global CDN, having previously served as a freelance consultant and spent 11 years running the technical operations at London Internet Exchange. His main interests are in the area of infrastructure: future evolution of network interconnect, high speed networking, scalable layer 0/layer 1 infrastructure design (an area often overlooked), and ranting about bad public wifi installations.
Mike's technical skills were forged in the fires of the ISP boom of the mid-1990s, which meant having to do mighty hacks to make things work, and telling people to "Reboot it, and if that doesn't work, phone back". We need to keep hold of that mighty hack mentality so our industry keeps innovating.
Mike is involved with UKNOF, as a Director, a Programme Committee member, and as one of the people that helps build the meeting network. Mike is also a charitable trustee, serving as Chair of the Board of Trustees at University of Greenwich Students' Union.
---
Jelte Jansen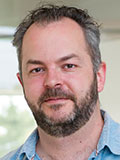 Biography and statement of interest:
My name is Jelte Jansen, and I am a research engineer at SIDN Labs, the R&D team of SIDN. My research and development topics include the domain name system (DNS), Internet protocols, security and privacy/identity management. I have made several contributions at the IETF on the topics of DNS and DNSSEC, and worked as a software engineer on DNS implementations such as BIND, NSD, Unbound and ldns. I hold an M.Sc. (2004) in Computer Science from the Radboud University of Nijmegen.
I have been a regular attendee of RIPE meetings, as well as other technical conferences, over the last decade. I have also presented at a number of them.
With my position at SIDN I find myself in a very good spot between operations, policy, and software/protocol development, which I think can be of great value to the RIPE community.
I would be honoured to be able to contribute to the high quality of the meetings, and perhaps even improve it a little bit as well.
---
Thomas King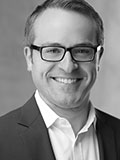 Statement of interest:
Interconnection in general
Internet routing and measurements
Internet infrastructure security
Biography:
Thomas King is Head of the Research & Development department at DE-CIX. Currently, DE-CIX operates 10 Internet Exchange Points (IXPs) in Europe, USA, and the middle-east while its headquarter resides in Frankfurt, Germany. DE-CIX Frankfurt is one of the largest IXPs in the world. Our R&D mission at DE-CIX is to evaluate and develop new technologies and to identify how they can be applied to the interconnection world. Beyond that, we work on security measures for the Internet infrastructure to keep it safe and sound for the community. Thomas King is involved in standardisation and community activities such as IETF and Euro-IX.
Thomas King received an M.Sc. degree (Diplom) in Computer Science and Business Administration from the University of Mannheim, Germany in 2004, and a Ph.D. degree at the chair of Computer Networks from the University of Mannheim in 2008. In his doctoral dissertation he investigates how to build precise indoor positioning systems with 802.11-enabled mobile devices. He also introduced measurement techniques and presented extensive measurement results of such indoor positioning systems in real-world environments.
Thomas King was a Member of Technical Staff at DE-CIX from 2008 to 2010. While at DE-CIX, Thomas King was appointed as Security Officer. He was responsible for the BSI IT-Grundschutz / ISO 27001 readiness program which resulted in successful certification in 2010. In 2010, Thomas King joined 1&1 Internet AG as a Product Manager responsible for mobile applications and mail. In 2011, Thomas King founded a startup company called audriga, in order to provide a service to automatically migrate email accounts from one hosting provider to another. Thomas King re-joined DE-CIX as the Head of Research & Development in 2014 and is now responsible for all research activities at DE-CIX.
---
Martin Winter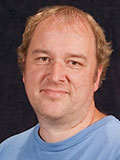 Biography:
Martin Winter is a co-Founder of the Network Device Education Foundation (NetDEF). NetDEF is a non-profit foundation dedicated to Open Source in the network area. One of NetDEF's main activities is supporting Quagga under the OpenSourceRouting projects.
Prior to his current Open Source work, Martin Winter worked at Cisco in IOS Development and Technical Marketing for Service Providers. Martin has been attending RIPE Meetings since 1998, when he used to work for Exodus Communications, a (past) large colocation provider where he was involved in the backbone network design.
Statement of interest:
The RIPE Meetings are currently attracting a very good mixture of interests. In difference to other ISP meetings, this isn't just a peering or policy meeting. I would like to make sure that there continues to be a good balance in the talks and to help ensure interesting technical talks are provided to this audience.
Seeing the strong push and demand of Open Source in the Network community, I believe I am a good addition to the PC.