Attendees checked in so far: 526
The fifth and final day of RIPE 71 began in the usual post-RIPE-Dinner fashion (tired but happy) as the meeting began to wind down.
The morning's highlights include: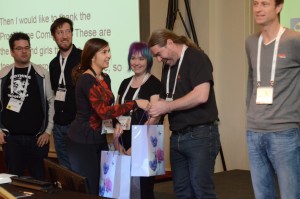 NRO/RIR Reports:
Updates from the four other RIRs, including a long-distance update from AFRINIC via Skype
An update on the NRO, delivered by Axel Pawlik, followed by statistics from Ingrid Wijte.
Closing Plenary:
The RIPE Programme Committee election results were:
Geoff Huston, APNIC, gave a typically entertaining presentation on mobility in today's Internet. It featured a prediction that there would be perhaps five laptops in the RIPE Plenary room by 2020.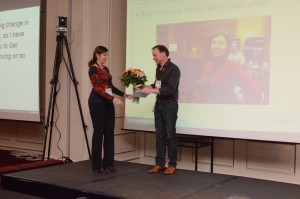 There were two lightning talks.
A measurement of SMTP over TLS Ondřej Caletka, CESNET
Forced Firmware Lockdown Christian Scheele, embeDD
Razvan Oprea from the RIPE NCC gave the technical update. In a show of hands, almost all attendees said they had steady WiFi and could work without problems all week.
RIPE Chair Hans Petter Holen made the final announcements.
526 Checked in attendees
147 newcomers
52 countries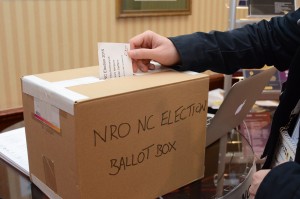 NRO NC election:
Nurani Nimpuno was appointed to the NRO NC
The following announcements were made regarding the DNS Working Group:
Peter Koch is stepping down as DNS WG Chair
Dave Knight has been selected as DNS WG Chair